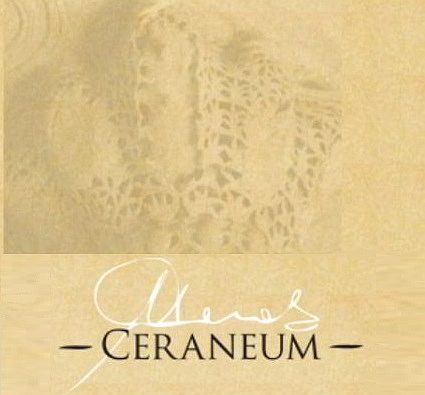 –
Colloquia Ceranea V, 11-13 May 2023 : Call for papers.
The meeting will take place 11-13 May 2023 in a mixed format : online and in person.
–
Plenary lectures will be delivered by : Prof. John Haldon (University of Princeton), Prof. John Wilkins (University of Exeter) and Dr. Maria Leontsini and Dr. Ilias  Anagnostakis (National Hellenic Research Foundation).
–
As it is customary, we would encourage the participants to focus on issues covering the main research fields of the Ceraneum Centre, i.e. food and medicine from Antiquity to the Early Modern Period, history and culture of Byzantium and the Slavic World in the Middle Ages. Though the agenda of the symposium will be, as always, shaped ultimately by your proposals, we would like to inspire you with the three following thematic areas 2023 :
Byzantium in times of turmoil (late 7th – early 8th c.) – new perspectives.
History of medicine and food.
Religious culture, identity and diversity.
.
The Byzantine and Slavic worlds provide a wealth of fascinating examples to explore the social manifestations of religious identity and diversity. Questions of faith, dogma and piety were at the heart of medieval people's concerns. Contact with differently believing or practising people gave rise to a variety of reactions: building bridges or walls. We can follow these reactions in the historical plane: we find debates and tumults; persecutions, periods of tolerance or building unity across the differences. The literary manifestations of these contacts are also noteworthy: sermons exploiting fear and disgust of strangers to build group cohesiveness, sharp polemics or emotionally neutral descriptions.
.
The Colloquia Ceranea usually host scholars dealing with heresies, polemics, monastic culture and its literature, but we remain open to scholars working on other aspects of religiosity : liturgy, sacred architecture, pilgrimage movements, ecclesiastical administration, the development of theology and the transformation of religious writing : hagiography, homiletics, etc.
.
You are encouraged to submit your proposals of a thematic group (or thematic groups) organised around one specific topic (i.e. thematic panels). Each panel should consist of a minimum of 3 speakers. Individual submissions are also welcome. Proposals for panel topics (including the list of panel speakers) as well as individual submissions should be sent by January 31, 2023 to colloquia.ceranea@uni.lodz.pl.
.
Although we expect the majority of papers to be delivered in English, other languages are also acceptable, provided that the speaker prepares an English hand-out (or multimedia presentation) outlining the main points of the talk.
Conference papers will be published in article format in "Studia Ceranea", a yearly journal indexed in Scopus, the Web of Science Core Collection (Emerging Sources Citation Index), EBSCOhost, and a number of other databases.
.
The deadline for submitting papers to "Studia Ceranea" is May 31, 2023.
However, if you are not able to finish by that time, there will still be the possibility to deliver your text by December 31, 2023, so that it would be published in the volume covering 2024.
.
In-person participants will be charged a 250 PLN (Polish zloty) conference fee, which will cover organisational costs, including lunches and coffee break snacks. For on-line participants the fee will be 100 PLN. If your university is unable to cover the conference fee, there may be the possibility to have it reduced or waived.
.
Uniwersytet Łódzki, Centrum Badań nad Historią i Kulturą 
Basenu Morza Śródziemnego i Europy Południowo-Wschodniej 
im. prof. Waldemara Cerana, Ceraneum
http://unilodz.academia.edu/JanekWolski.
.
Biblioteka Uniwersytetu Łódzkiego
ul. Jana Matejki 32/38, sala 319, 90–237 Łódź
tel. (48) 042 635 64 88
www.ceraneum.uni.lodz.pl.
.
.